North Central Kansas Astronomical Society
Home | Carbon Stars | Double Stars | Galaxies | Globular Clusters | Nebulae | Open Clusters
Solar System | Stars | Images | Asterisms | Student Images | Current Weather
---
Events captured or confirmed with NCKAS images.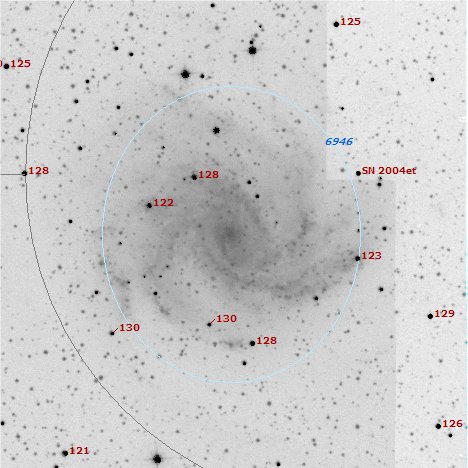 Supernova 2004et
Magnitude: 12.8
Position: R.A. = 20h35m25.4s, Dec. = +60o07'17.6" (2000)
Reference: CBET 95
Discovery: September 27, by: S. Moretti
NGC 6946 is an 9th magnitude, face-on spiral galaxy in Cygnus, very well placed for evening observation. Users of 6-inch or larger scopes under dark skies should be able to detect both the supernova and galaxy. This is the 8th supernova detected in NGC 6946.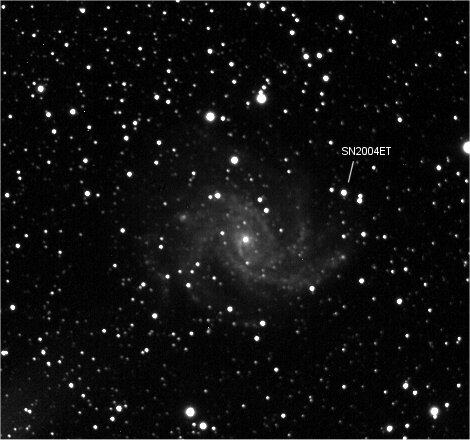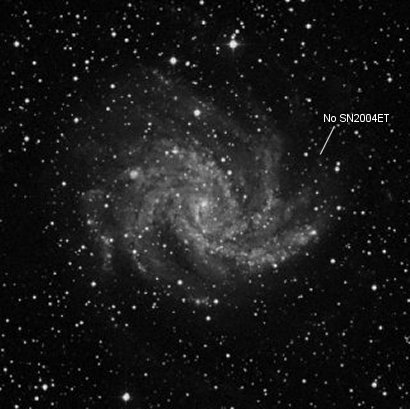 The top image is from Skyhound showing the position of SN2004ET. The middle image above is one taken with New Mexico Skies iBisque on 10/12/2004 showing SN2004ET. The bottom picture is a Digital Sky Survey clearly showing that SN2004ET did not exist at the time the DSS image was taken.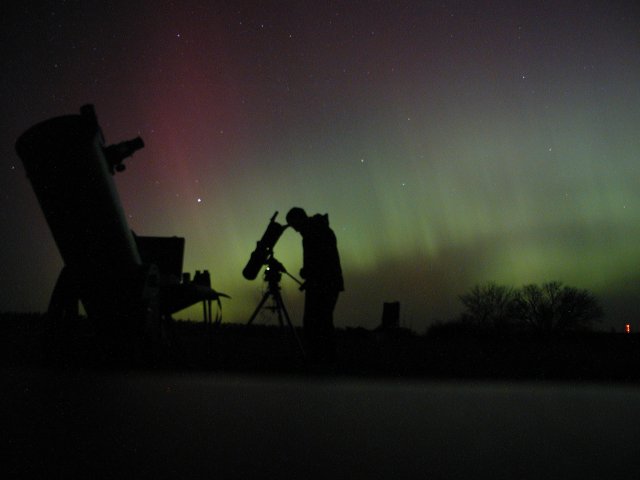 This digital photo was taken under one of the most spectacular Auroras ever seen from Kansas. NCKAS member Patrick Rogers-Ostema is silhouetted against this incredible November 2004 display. This picture was taken at our Riley Dark Sky Site. Click here for an animated series of pictures.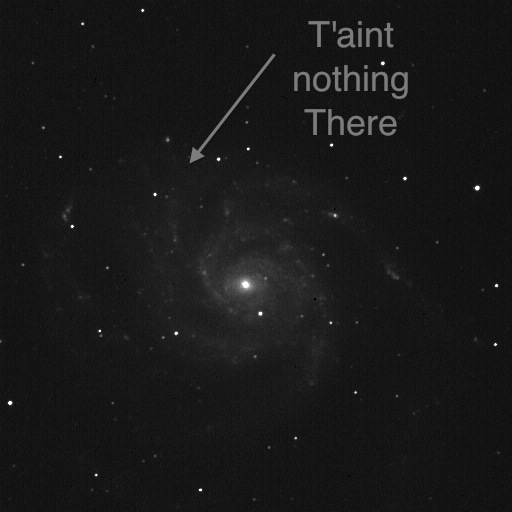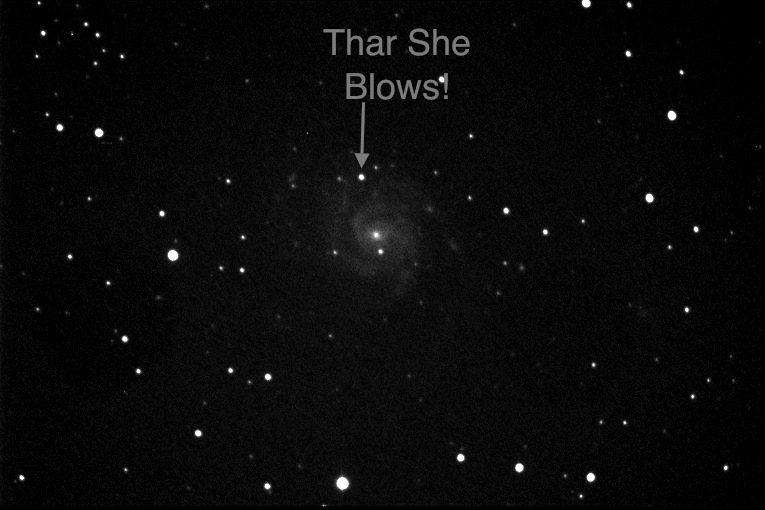 A Young Supernova in the Nearby M101 Pinwheel Galaxy. - This series of images clearly shows this new supernova. The top image is from New Mexico Tech's C14 taken during our Messier Marathon 2011. The bottome image is a simple stack of 5x60 second images through a guide scope.
---
Home | Carbon Stars | Double Stars | Galaxies | Globular Clusters | Nebulae | Open Clusters
Solar System | Stars | Images | Asterisms | Student Images | Current Weather
© 2005- 2019 North Central Kansas Astronomical Society - All Rights Reserved